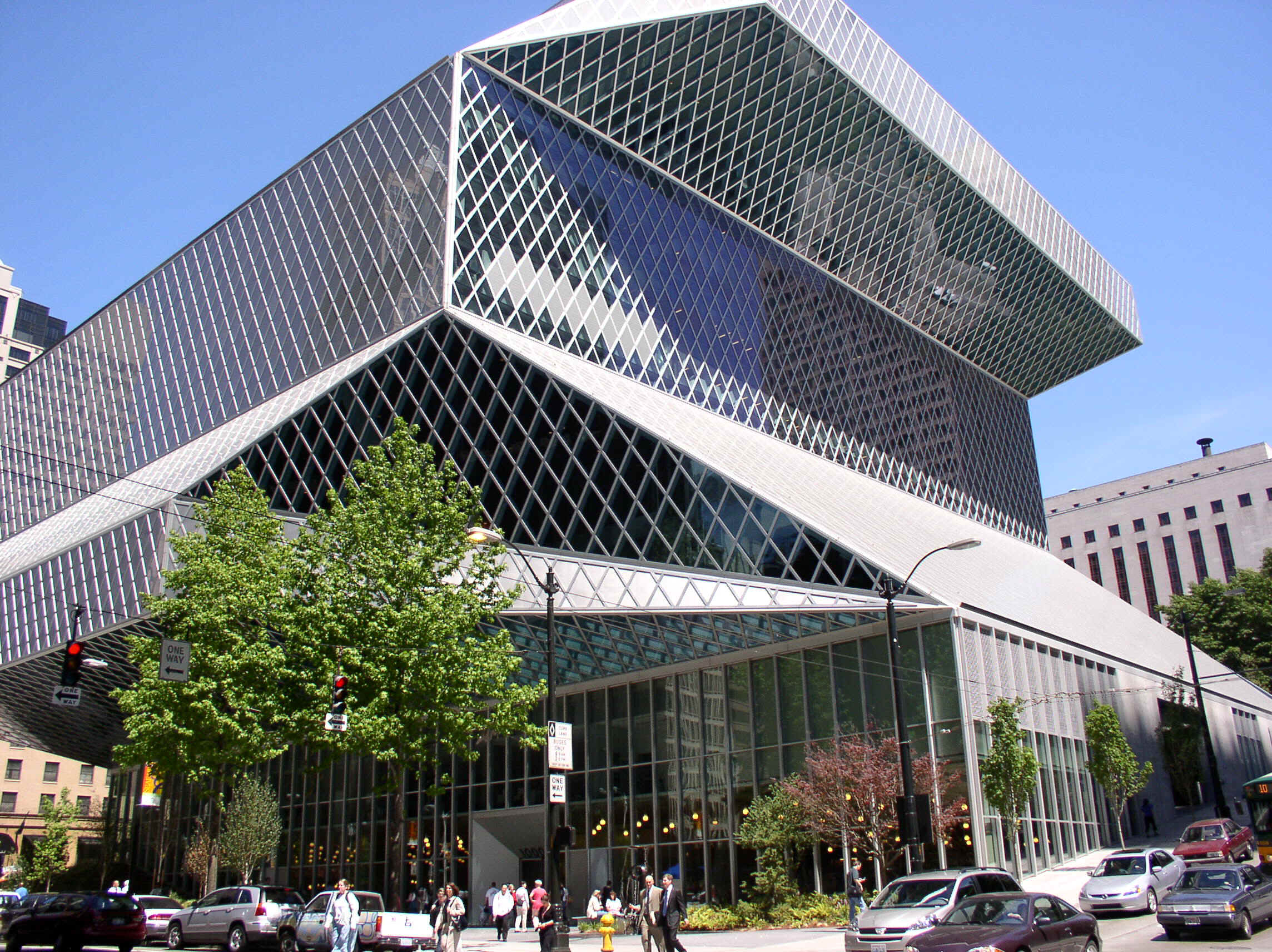 Seattle Public Library
Program requirements (left) transformed into the design of the building (right).
Layout of the building by floor.
The book spiral (above) contains the entire dewey decimal system organized as one continuous run. (like a parking garage) This system allows for a easy way to find the book you are looking for.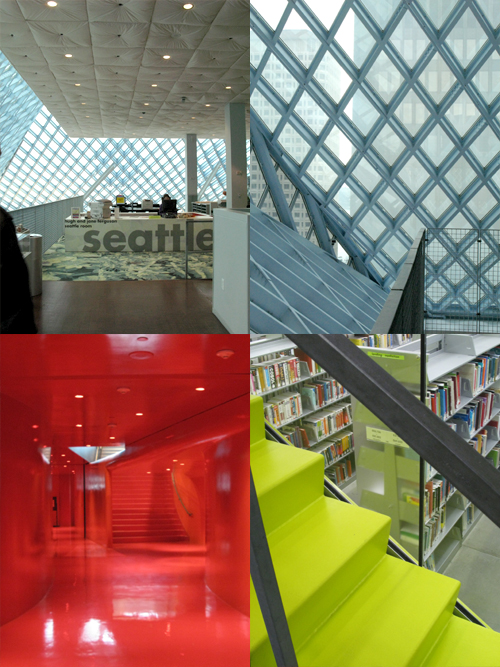 This video explains the process of designing the Seattle Public Library and the steps they went through to come up with this amazing final product. Libraries no longer have to be dark,quiet places filled with books that smell a million years old.They can be bright beautiful spaces that people can LEARN to enjoy!!
(Watch first 9min and 40sec)
ENJOY!